General Listing Information for Upcoming Estate Sales
• All estate sales will be listed on the day of the sale here, as well as, on estatesales.net,
 Union Tribune–in paper and online and on Craigslist
• We post the exact address the day prior to the sale start date 
• We usually have bright colored signage, unless the city takes it down
• Our signage is always removed the last day of the sale
---
UPCOMING ESTATE SALES
Keep checking back
UPCOMING ESTATE SALE COUNTRY TREASURES in Spring Valley Date: May
UPCOMING ESTATE SALE IN GOLDEN HILL Address: San Diego, Ca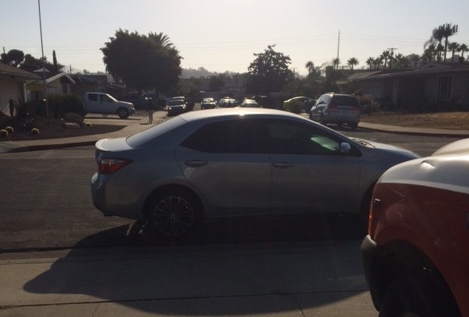 PARK POLITELY
Please do not block neighbors driveways. Imagine how you would feel.
DO ME A FAVOR PLEASE

Please bring small bills. $1's, $5's, and $10's for all of your small early morning purchases.
WE MUST ASK
No large purses and unsupervised children get a free puppy and an expresso
A Special Request
We ask politely, that you show kindness and respect for the home and contents of the property that you are visiting.
Your kind care and consideration don't go unnoticed.
Don't Forget | Park Politely
 At almost every sale someone parks blocking a neighbors driveway. That is totally avoidable if you use your God given
polite skills that are "treat others as you would want to be treated".
"For I know the plans that I have for you", declares the LORD, "plans to prosper you and not to harm you, plans to give you hope and a future"
Jeremiah 29:11