TOOL/CRAFT/ARTIST ESTATE SALE IN LAKESIDE!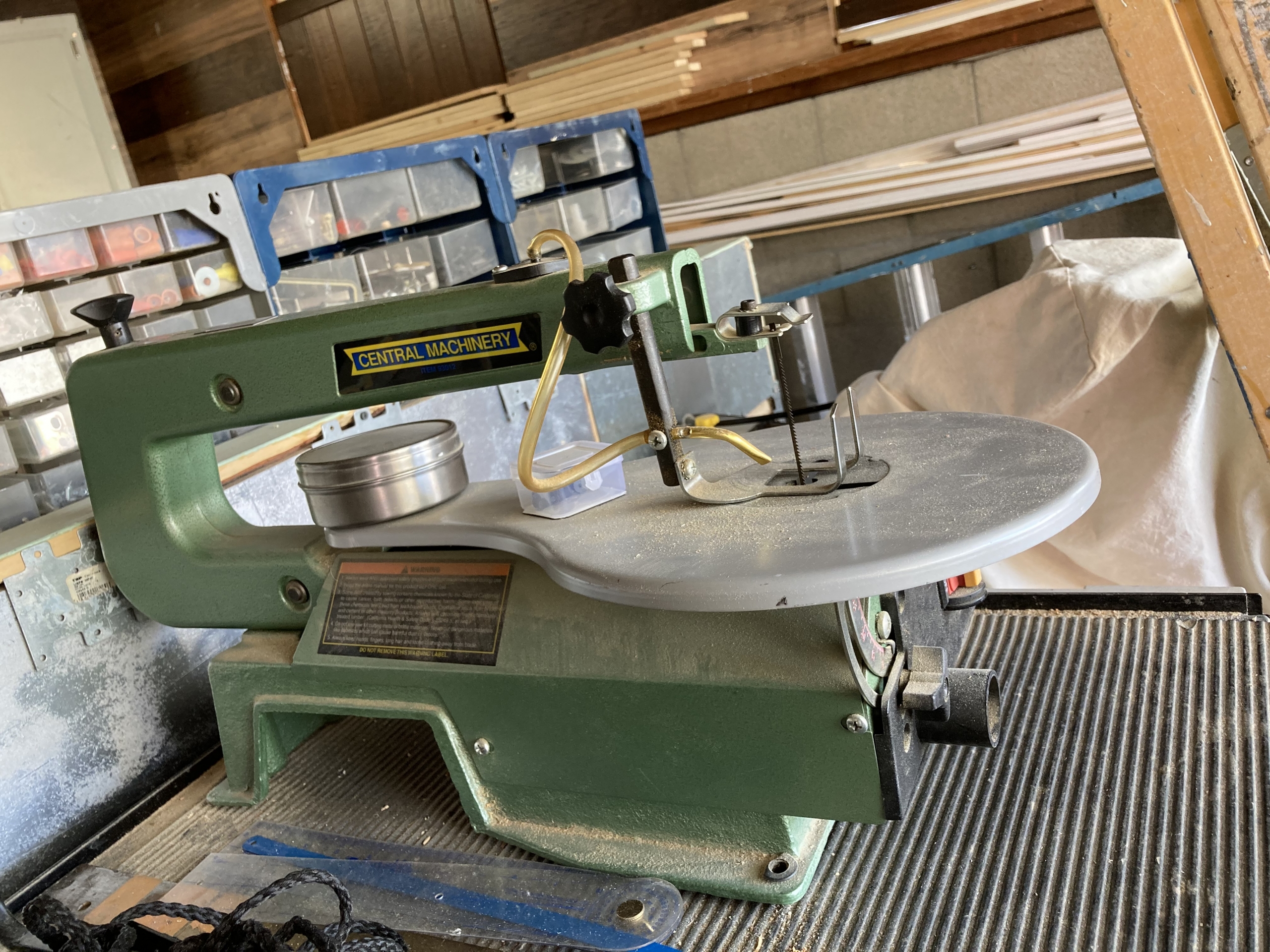 This retiring Artist has complete shop: Wheel House Generator, Glass, with Kilns, Heaters, Torches, Colored Glass with Tools & Artifacts, Viking Sewing Machine Complete, Schwinn Ladies Voyager 7-Speed Bike, Propane-Oxygen, Draft & Light Table, Paint, Carpentry Tools, Diamond Grinders, Sanders, Polishers, Craft Supplies, Assorted Paints, Half Lap Glass Wet Grinder & Discs, Solder Irons, Annealing Oven, Rods, Woodworking Tools, Battery Power Tools, Floating Pool Heater, Ceramic BBQ, Palm Springs Pizza Oven, Patio Furniture, Wires, Routers, Ladders, PVC Pipe Equipment, Winch, Cabinets, Roll Carts, Pipe & Paint Supplies, Assorted Nuts, Bolts, Screws, Metal, Glass, Tools Galore, Miscellaneous, etc.
Artwork, Handcrafts, Sleep Number Double Bed, Kitchenware, Couch, Chair, Desk Cabinets, Pots, Pans, Freezer, Fans, Self Contained Electric Hot Tub, Lazy Boy, Carpet, Miscellaneous Artifacts, Wood/Metal/Wicker Furniture, Hanging Bed, Lamps, Mirrors, Curtains, Gardening Tools, Big Screen TV's, Tiffany Style Lamp, Stools, Rollers, Sledge Hammer, Pick, Blackstone Cooker, Outdoor/Cookers, Fire Ring, Patio Umbrellas, Tables, Chairs, Books, CD's, Tibetan Bowls, And Much More! THANKS!
See you there!
Estate Sales Guidelines : COVID-19
Wear your Facemask!
Maintain physical distancing – keep 2 meters away from everyone who's not a member of your bubble.
Wash your hands frequently with soap and water, or use hand sanitizer with at least 60% alcohol.
EXTRAORDINARY ESTATE SERVICES
Wayne and Cecilia English
P.O. Box 390222, San Diego, CA 92149
Ph: 619/820.1884
OUR COMPANY MISSION
Our governing values dictate that we live our lives treating others as we would wish to be treated and we have made a concerted effort to do business the same way.