SOMETHING FOR EVERYONE ESTATE SALE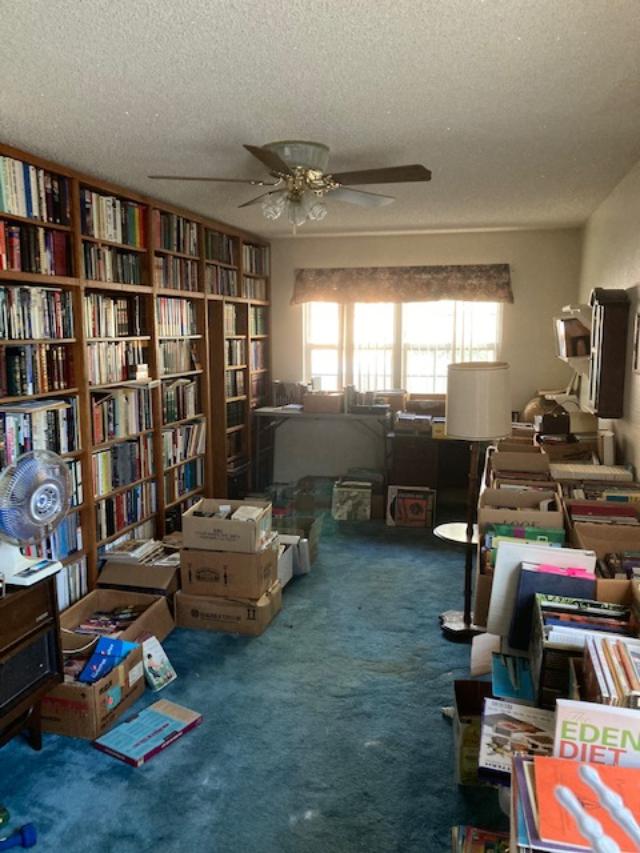 SOMETHING FOR EVERYONE ESTATE SALE
Date: July 30 – 31 & August 1st Friday – Sunday
Time: 8am -2 PM
Address: 6439 Lake Athabaska Place, San Diego, CA 92119.
IMPORTANT INFROMATION
Tools – Numerous Tools both Old and New. See Photos. Like new Wood Work-Bench, Shop-Vacs, Gardening Tools,
Furniture – Mid-century Modern Furniture and many other pieces furniture including Piano, dressers, 2 Dining Tables (one with 4 leaves/8 chairs), Lamps, Console.
Books/Magazines – Extensive library of Classics Literature (Harvard Classics/Nickleby/Anthony Trollope, etc) and Religious books (Bibles, etc.) There are 5 boxes of Woodworking/Shop magazines that sell for $5.+ on Ebay. There are also some housekeeping and Cook Books/Magazines. 4 Walls/Floor full of books. Entire Encyclopedia Britannica. Also numerous records (mostly 33's) DVD's and CD's. Too many to elaborate.
Large Supply of Women's (Some Men's) Clothing, Scrubs, Shoes, Cosmetics, Personal Products (Wen, Laura Geller, Skinn by Dimitri James, Demeter, It Cosmetics by Jamie Kern, Perlier, Josie Maran, Perricone MD, Isomers, Ellen Tracy, Schwarzkopf Prof) etc.
Electronics including Big Screen TV's, Stereos, Record Player, Phonograph Console,
Many many more items to come as we record more items and stay tuned for more photos!


CASH PREFERRED, Venmo, PayPal. THERE IS A 3% CHARGE ON CREDIT CARDS.
*** ALL SALES FINAL!! — EVERYTHING SOLD "AS IS" ***
We do not test any appliance/fixture

We reserve right to refuse service to anyone. Altered Prices We may Refuse.
We do not have personnel to help you carry out your large purchases. So please bring help.
You are responsible for removal of items you purchase.

We, or the homeowner, are not responsible for your Injury/Accidents.
Please do not block any driveways.
Please bring your own boxes, tape and wrapping paper.
NO LARGE PURSES OR BACKPACKS.

Estate Sales Guidelines: COVID-19
Wear your Facemask!
Maintain physical distancing – keep 2 meters away from everyone who's not a member of your bubble.
Wash your hands frequently with soap and water, or use hand sanitizer with at least 60% alcohol.
EXTRAORDINARY ESTATE SERVICES
Wayne and Cecilia English
P.O. Box 390222, San Diego, CA 92149
Ph: 619/820.1884
OUR COMPANY MISSION
Our governing values dictate that we live our lives treating others as we would wish to be treated and we have made a concerted effort to do business the same way.